Automotive Suspension Black Rubber Damping Sleeve
Automotive suspension rubber sleeve involves both elasticity and damping.It can store energy and release it again like a spring, and it can absorb energy like a shock absorber.
The main function of the shock absorber is:
1. Limit the body movement
The main purpose of shock absorbers is to limit the overall motion or shaking of the car body. When the vehicle is driven, the body will move up and down or sideways to varying degrees in response to driving and road conditions. These types of vehicle movements are checked by shock absorbers.
2. stable vehicle running
Depending on road conditions or driving style, vehicles can go from smooth and controlled to bumpy and unstable in a very short time. Shock absorbers stabilize the entire vehicle and prevent excessive tilting or rolling in any one direction, especially when cornering or navigating sharp turns. This stability allows for greater vehicle control and stability.
3. Stabilize vehicle tires
Most vehicles have a shock absorber for each tire. Each individual shock absorber, in addition to controlling body movement and ride, exerts a huge stabilizing force on each vehicle tire. Shock absorbers prevent vehicle tires from jumping or bouncing in uneven or rough terrain, while also helping to secure the tires firmly to the ground or road surface.
4. Minimize tire wear
Shock absorbers help minimize tire tread wear by helping to stabilize and control the movement of the vehicle's tires. With the tire firmly against the ground and held in place by a sturdy shock absorber, the tire wears out much faster.
5. Reduce the overall suspension wear
Shock absorbers are only part of the vehicle's overall suspension system. Most vehicles use a combination of various plate springs, coil springs, and struts to stabilize and control the movement of the vehicle. Shock absorbers basically absorb and deflect a lot of initial road impact and/or body movement. What the shock absorbers can't hold is passed on to other parts of the vehicle's suspension system.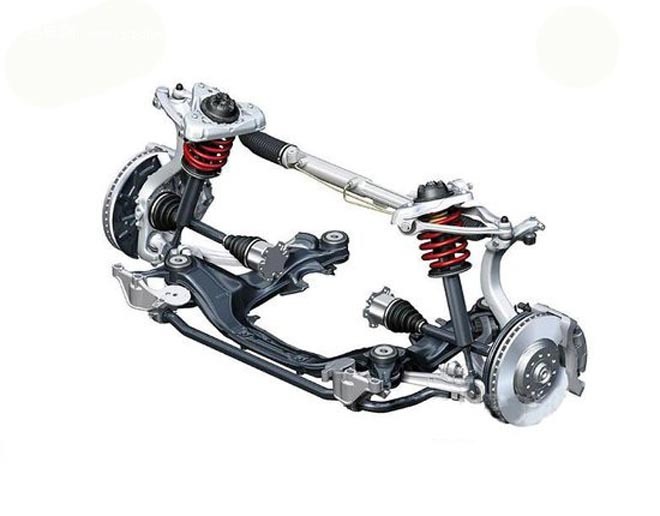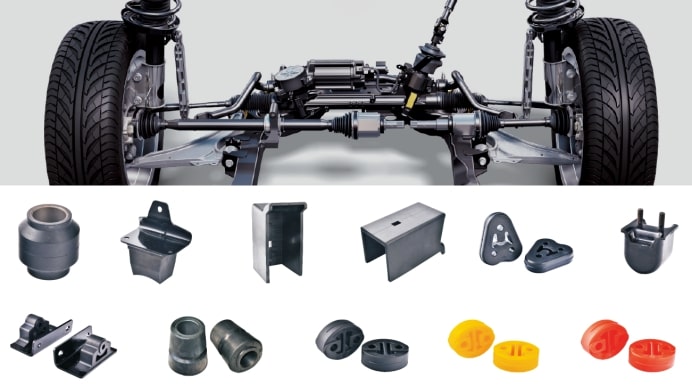 Experience: More than 20 years experience in rubber OEM production

Shape: According to customer's drawing
Package: PE bags, Cartons,Pallet
Payment Terms: T/T,L/C and so on.
Sample time: 25-30 days
Shipment Way: Vessel,Air,Express etc.
Below is our cooperated car brands for your reference.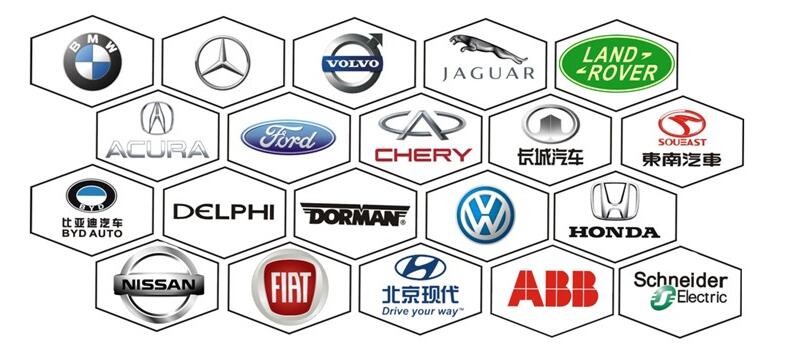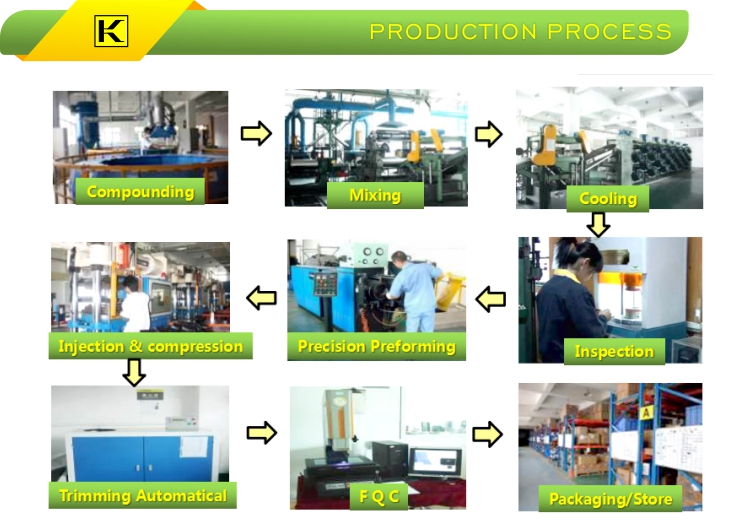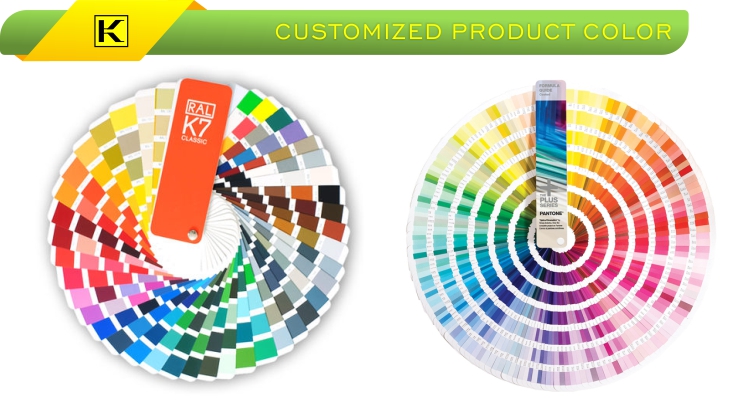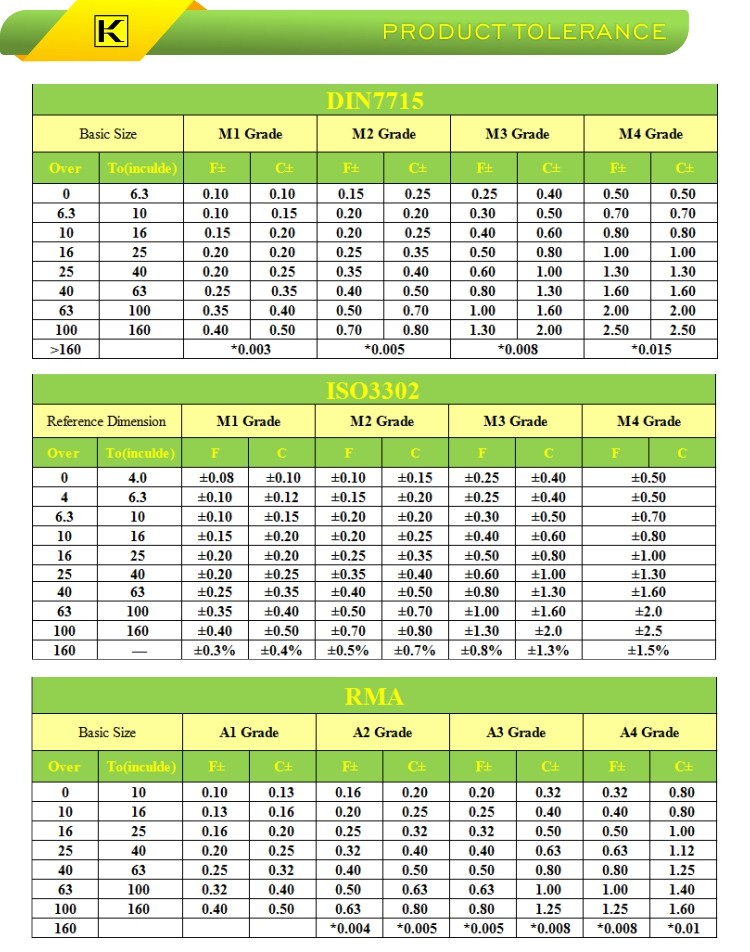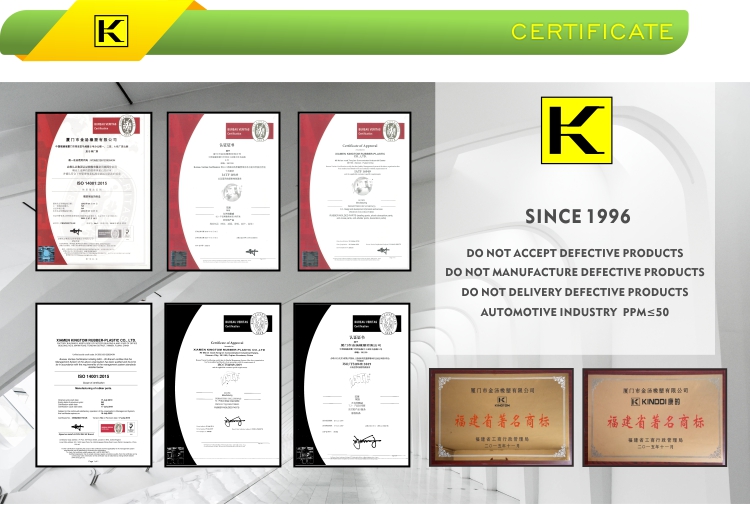 Q1.Which kind of product do you produce?
Kingtom:Rubber injection parts,rubber compression parts and rubber extrusion parts,rubber-metal parts,plastic parts.
Q2.What information do you need for making price?
Kingtom:1.2D/3D drawing,or samples photo with detail size.
2.Material And Material hardness
3.Detail quantity
4.Your other requirements like tolerence,surface treatment.
5.Product usage environment
Q3.I don't have 3D drawing,how should i do ?
Kingtom:You can send one sample to us,then we can produce as your sample.
Q4:How to make sure the quality?
Kingtom:Check the samples before mass production.
There is the detail inspection report and goods photos before shipping.
Q5.Do you provide samples?
Kingtom:Yes,samples is free and you just pay the express cost.
Q6.How is the delivery time?
Kingtom:It usually takes 10-30days.It depends on the orders.